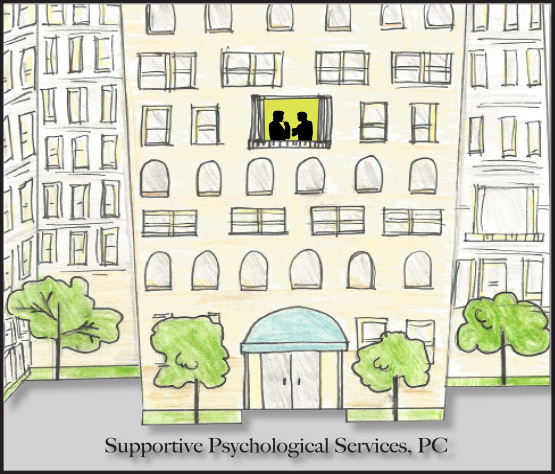 SPSPC welcomes you– Do you feel like you're in a seemingly endless loop of missed opportunities? Are you tired of being in going-nowhere relationships? Are you unappreciated for all that you give? Do emotions such as sadness, frustration, anger, or anxiety prevent you from fully experiencing your life? If any of these descriptions apply to you, then ask yourself another question: Does it make sense to continue to face these difficulties alone? If the answer is "no," then it may be time for psychotherapy.
We, Richard M. Bennett, Ph.D., and Janice D. Bennett, Ph.D., professional and experienced licensed clinical psychologists, understand what it means to struggle unsuccessfully alone. That is why we believe in "traditional" psychotherapy as a way of helping people find ways out of their frustration and isolation. Therapy offers a safe place to express your feelings and face difficult truths. It is a fact that many psychological symptoms are the result of suppressed memories and feelings. Ask yourself: are you perhaps, hiding from your personal truths?
At SPSPC we provide a warm and safe environment in which to freely express your most private thoughts, memories and feelings. Many people come to us because other forms of therapy, while helpful in reducing their distress have only helped temporarily. They are now ready for "insight oriented psychotherapy" that can have more lasting results.
While our approach is traditional, we will be far from your "silent partner." In fact, we work best with people who are ready to hear the truth. Based on our considerable experience, we will guide you in discovering insights about yourself at a pace you can tolerate. We know that this process takes time and we will provide expert guidance. We know that change must often be gradual. At times we will be frank with you; and honestly, sometimes the truth hurts. However, acknowledging a problem and working on it can ultimately bring you back to living fully. You may discover positive qualities about yourself that you did not appreciate. That's why we call the people we work with "truth seekers."
If you are a truth seeker, but life is still an endless struggle, then perhaps you should come in and speak with one of us. What you learn may surprise you.