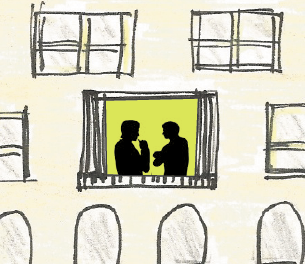 Let's get the dialogue going
A meeting is the best way for us to begin getting to know each other. We can sit together and take the time to really understand your feelings and concerns. The therapist will ask questions about your symptoms and challenges, but also about your current and past relationships, your family, work, physical health concerns and anything else that can help complete the picture. Finally you and the therapist will discuss suggestions as to the best therapy approach for you.
If together you and the psychologist agree that you are a good candidate for "talk therapy" then we will let you know what you can expect when you come back and talk with us. And we'll let you know what we expect of you.
SPSPC has offices on the Upper West Side and on East 28th Street. Initial appointments are usually available within one week.
To reach Dr. Janice Bennett for an appointment call 212.874.1470.
To reach Dr. Richard Bennett for an appointment call 212.787.0874.
For general messages or for the next available appointment with either therapist, please call the office at 212.787.3369, or send an email to office@spspc.pro.
Please indicate when you are available and we will return your inquiry as soon as possible. We look forward to the opportunity to meet you!